John Chirkun
S-786 House Office Building
D022 News / Committee / Bio - John Chirkun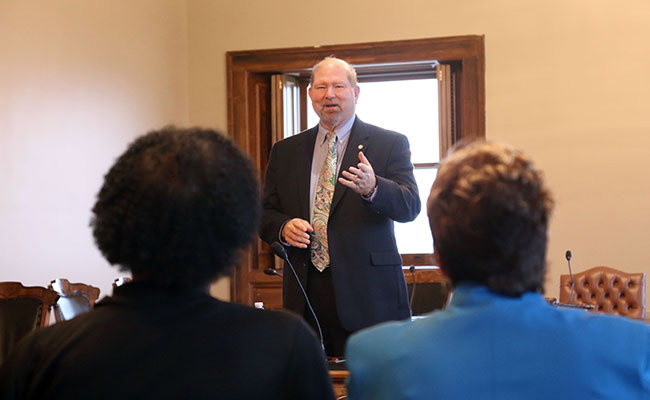 State Rep. John Chirkun is serving his third term representing Michigan's 22nd House District, which comprises the city of Roseville and part of the city of Warren.
During his second term, Chirkun served on the House Committees on Oversight, Regulatory Reform, and was the Minority vice chair of the Transportation and Infrastructure Committee.
Before serving in the Legislature, Chirkun served as mayor of Roseville after sitting on the Roseville City Council. As a council member, he served as chairman of the Roseville Retirement Board, as chairman of the South Macomb Sanitary District and as chairman of the South Macomb Disposal Authority.
Chirkun worked for 29 years in the Wayne County Sheriff's Department, rising to the rank of executive sergeant, and as the Sheriff's Union vice president of the Service Employee's International Union. He retired from the department in 2004 as commanding officer of the Sheriff's Internet Crimes Unit and Special Operations.
Chirkun is a member of the Roseville Optimist Club, Roseville Good Fellows, Friends of the Roseville Public Library, Roseville Historical & Genealogical Society, Nautical Mile Handicapped Fishing Derby, Wayne County Police Lieutenants and Sergeants Association, the Richmond Sportsmen's Club, the NRA and Ducks Unlimited.
Chirkun has been married to his wife, Sharon, for more than 30 years. They have two children, one foster child and two grandchildren.
Communications and Technology

Military, Veterans and Homeland Security

Regulatory Reform - Democratic Vice Chair