LaTanya Garrett
S-686 House Office Building
D007 News / Committee / Bio - LaTanya Garrett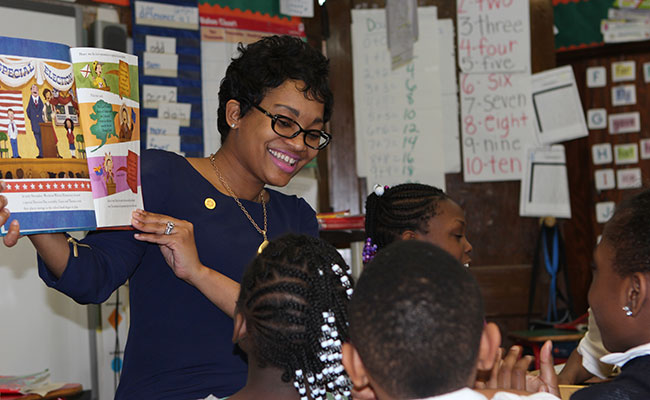 State Rep. LaTanya Garrett is currently in her third term in the Michigan House of Representatives. She serves Michigan's 7th House District, which encompasses a portion of northwest Detroit and the city of Highland Park. During her first term, she served on the Agriculture, Energy, Commerce and Trade committees. During her second term, she sat on Energy, Health, and Commerce and Trade committees. Presently in her third term, she serves on Health policy, Family, Children and Seniors; Legislative Council committees, as well as the Joint Committee on Administrative Rules.
Rep. Garrett is the continuation of a long family legacy that is committed to public service. Inher experience before coming to the Legislature, she worked diligently as a community activist and was a top assistant on several political campaigns. Rep. Garrett has passionately aided metro Detroit as a licensed first responder and is also a small business owner.
Seeing firsthand the problems caused by state cuts to public safety, Rep. Garrett was inspired to be a voice for those who felt helpless and voiceless in Lansing. During her time in the Legislature, she dedicated herself to obtaining adequate funding for public safety, stimulating economic empowerment, establishing equal pay for equal work, protecting the rights of seniors and consumers, assuring quality healthcare for all and rendering our children a quality public education.Rep. Garrett's number one motto is people before politics which is why she is committed to being a resource and advocate for her community. 
Rep. Garrett was educated in Detroit area schools. She is a graduate of Henry Ford High School, Life Support Training Institute, and Wayne County Community College. She is an alumna of Davenport University. She values the importance of quality education to keep ourworkforce competitive in a global economy. She lives in Detroit with her supportive husband, two talented teenagers and her busy, inquisitive, and loving toddler.
Families, Children, and Seniors - Democratic Vice Chair
Health Policy
Joint Committee on Administrative Rules
Legislative Council