Sherry Gay-Dagnogo
S-687 House Office Building
D008 News / Committee / Bio - Sherry Gay-Dagnogo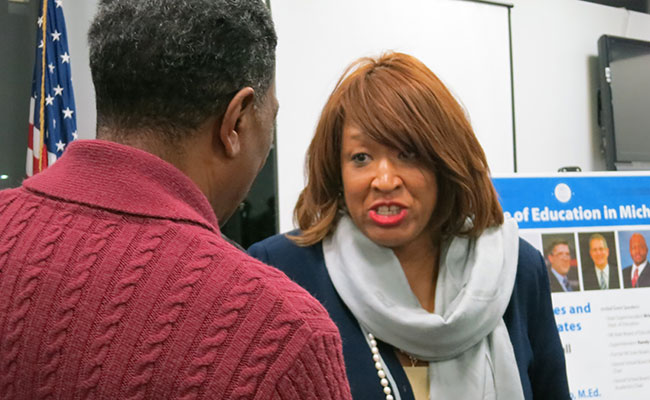 State Representative Sherry Gay-Dagnogo, M.Ed., is in her third term as state representative of Michigan's 8th District, serving northwest Detroit, including the Bethune, Brightmoor, Castle Rouge, College Park, and Grandmont-Rosedale communities.
Rep. Gay-Dagnogo is an educator, former Detroit City Council staff member and community organizer dedicated to transforming Michigan's education systems. As a Detroit public school science teacher, Gay-Dagnogo learned firsthand the value of good education systems and the struggles classrooms face daily. She has previously led community engagement projects funded by the city of Detroit, UAW Region 1A, AFL-CIO, AFSCME Council 25, Great Start Collaborative, the Kresge Foundation, the Kellogg Foundation, UCLA, United Way of Southeast Michigan, and the Skillman Foundation. She knows the importance of connecting community with their neighbors and leaders to solve problems.
Gay-Dagnogo hopes to bring this ability to build partnerships to the Legislature in order to support quality public education, academic accountability, small business development, job creation, protection for our seniors and community safety.  During her first term she sat on the Tourism and Recreation and Financial Services Committees, and served as the Urban Education Advisory Reform chair.
Rep. Gay-Dagnogo is the proud mom of one son, Jordan, and a current resident and former V.P. of North Rosedale Park Civic Association, where she remains actively engaged.
Financial Services - Democratic Vice Chair

Insurance