Frank Liberati
N-692 House Office Building
D013 News / Committee / Bio - Frank Liberati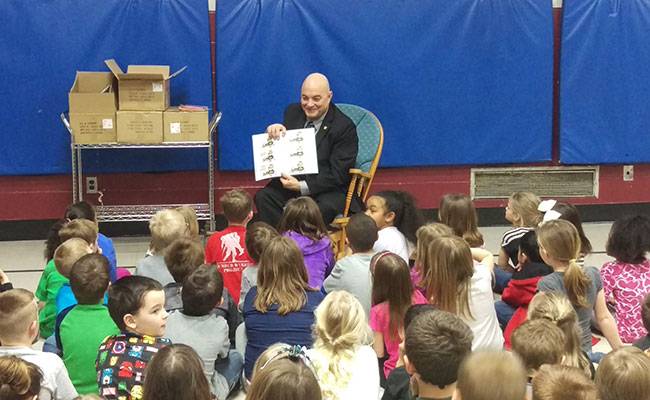 State Representative Frank Liberati is serving his second term representing the 13th House District, which comprises the cities of Allen Park and Southgate, and part of Dearborn Heights. In his first term, he served on three House committees: Families, Children and Seniors; Health Policy; and Workforce and Talent Development.
Liberati has always been a driven and dedicated worker. At 16 years old, he joined the United Food and Commercial Workers Union and began working at Farmer Jack supermarkets. He continued working there while he earned his bachelor's degree from Michigan State University.
Liberati spent more than 15 years working as a marketing manager for two semi-trailer manufacturing companies, both of which were unionized. In 2001, he renovated an old building and opened Liberati's Italian Deli and Bakery. He and his wife have spent the last 16 years operating this successful small business.
In 2004, Liberati was elected to the Allen Park Board of Education and served as its president from 2006 through 2012. He is most proud of the financial position he left the district in after serving during the Great Recession — a time when most school districts in Michigan were suffering from serious financial deficits.
Liberati is the co-founder and co-chairman of the bipartisan, bicameral Disabilities Awareness Caucus. He is also a proud member of the Spartans Caucus, Greater Wayne County Caucus and the Progressive Women's Caucus.
Liberati was born and raised in Allen Park and graduated from Allen Park High School. He still lives there with his wife, Nina, and three sons.
Families, Children, and Seniors

Health Policy - Democratic Vice Chair

Regulatory Reform