Robert Wittenberg
N-791 House Office Building
D027 News / Committee / Bio - Robert Wittenberg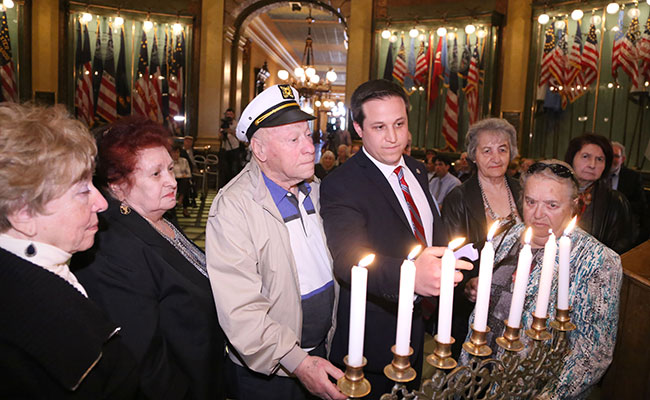 State Rep. Robert Wittenberg is serving his third term representing Michigan's 27th House District, which includes Berkley, Ferndale, Hazel Park, Huntington Woods, Oak Park, Pleasant Ridge and Royal Oak Township.
Wittenberg was raised in Michigan's 27th House District and graduated from Berkley High School. Upon graduation from BHS, Wittenberg attended Indiana University. He quickly became active in university politics and student governance, serving as Speaker of the House for the Indiana University Student Association, founder and president of the Hillel Business Leadership Initiative and the Dean of Students' appointee to the Commission on Multicultural
Understanding. Wittenberg graduated IU with a bachelor of science in business management, but his passion for politics, activism and civic engagement continued.
Before joining the Legislature, Wittenberg worked for more than nine years as a licensed life and health insurance agent, helping to enroll thousands of businesses and individuals on health insurance plans compliant under the Affordable Care Act. He remains actively engaged in the community through organizations such as the Tri-Community Coalition of Berkley, Huntington Woods and Oak Park, serving as the treasurer; the Berkley Holiday Lights Parade; and Ferndale Pride.
Wittenberg believes that if we are to invest in our state's future, we must invest in our cities, schools and seniors. His legislative priorities include bringing tax relief and economic security to Michigan families and seniors, restoring funding to Michigan's public schools and ensuring that Michigan's young people can afford to go to college or trade school and can find good jobs in our state.
In his second term, Wittenberg was the minority vice chairman of the House Financial Liability Reform Committee and served on the House Law and Justice and Insurance committees and currently awaits committee assignments for his third term. He is the founder and chairperson of the legislative Gun Violence Prevention Caucus and the Better Classroom Caucus. Wittenberg and his wife, Kimberly, welcomed their first child in 2018 and they reside in Huntington Woods.
Financial Services

Insurance - Democratic Vice Chair

Tax Policy